HOLY GRAIL - EYE PRODUCTS
Today on The Lovely Nerds I am bringing you the first post in a week-long series on my holy grail, or HG, items! We're starting things off with eye products. Want to know more? Keep reading -->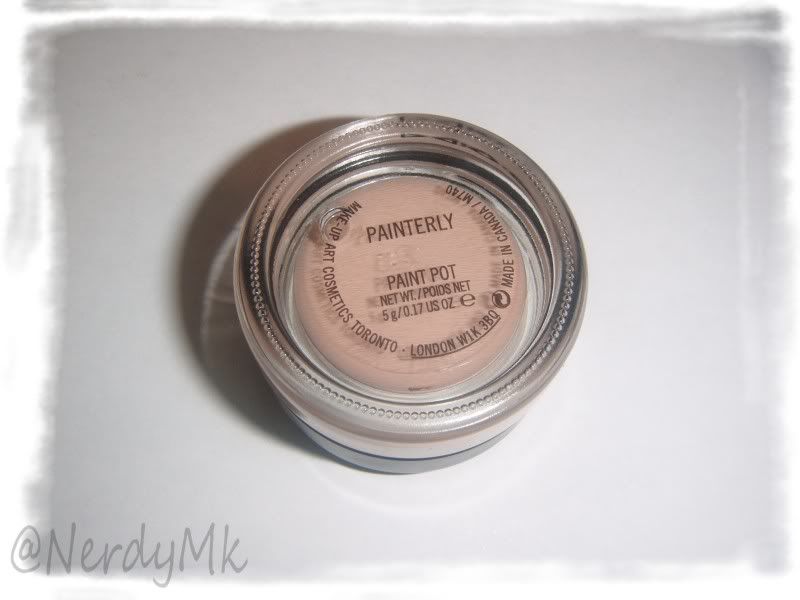 The first product on this list is Mac's Painterly Paint Pot. I have struggled with eye primers for over a year now. Not a one has worked for me. When I finally caved and bought a paint pot, it was a life changing moment for me. This lovely little cream product is the perfect eyeshadow base/primer for me. Not only does it make my eyeshadows show up better, but they actually last and do not crease for a minimum for 8 hours.
My second HG eye product is Bobbi Brown's black gel eyeliner in Black Ink. Me and pencil liners just do not get along well. I have tried a few other gel/cream liner products from companies such as Wet N Wild, Physician's Formula and Essence. The one that came close to this for me is Essence. The WnW liner dried out quickly and did not go on smoothly for me. The Physician's Formula liners were good, but pigmentation was lacking as well as staying power. This liner goes on smoothly, a little product goes a long way and it lasts for a long time. Whenever I want black liner, I reach for this one first.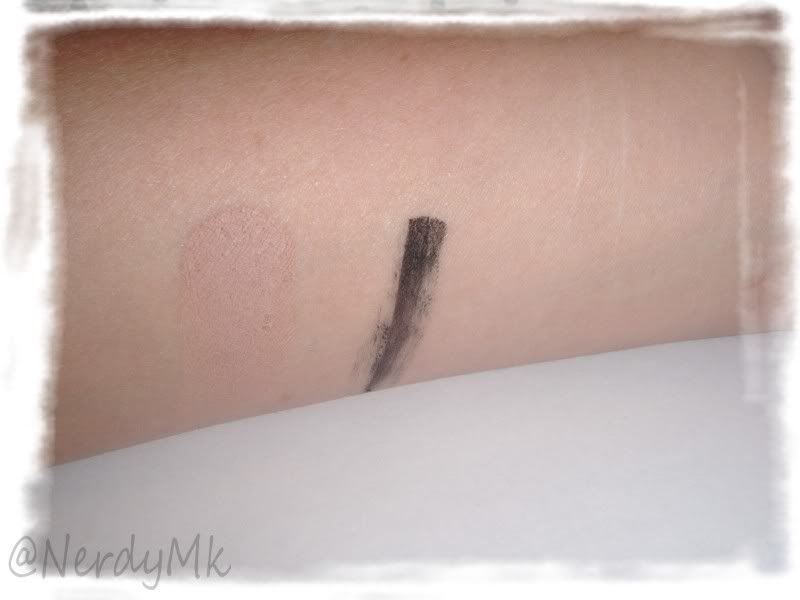 Just a couple of quick swatches of Painterly and Black Ink.
The third and final product for this post is a cheapy but a goody. Elf clear mascara. I use this as a brow gel and for $1.00 you can't beat it.
THE GOOD:
« Elf's price point.
« Painterly's staying power.
« Black Ink's pigmentation and ease of use.
THE BAD:
« Black Ink's price point, there are cheaper out there.
« Small amount of product in the Elf mascara.
ITS JUST ALRIGHT:
« Painterly's price point.
OVERALL:
These are hands down my HG eye products. I use many more eye products than this, but these three are the best in class for their individual type of product for me based on performance. Your experience may be different, but I adore these products.
Thanks for reading :)
COMING UP on The Lovely Nerds:
« Holy Grail Series: Face products
PREVIOUSLY on The Lovely Nerds:
« Too Faced Tinted Beauty Balm review