BATH AND BODY WORKS HAUL
Today on The Lovely Nerds I am bringing you a small Bath and Body Works haul. Want to know more? Keep reading -->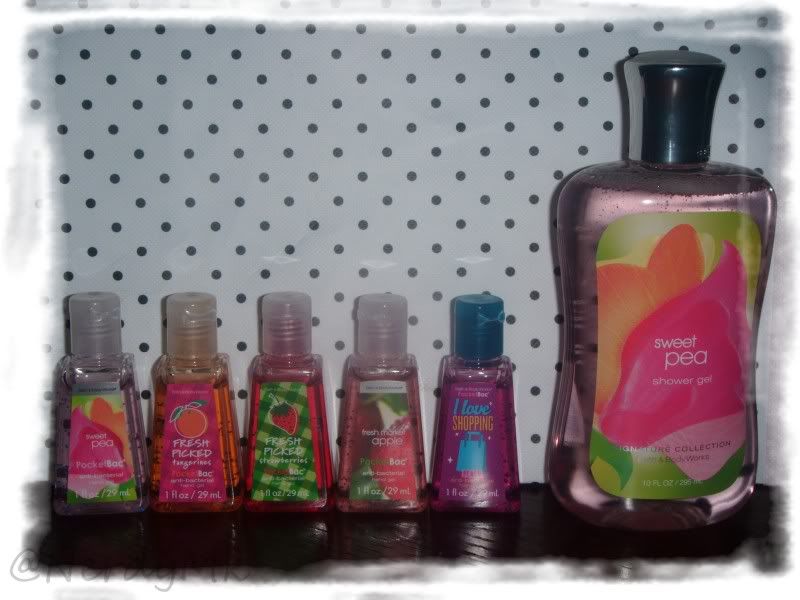 So, to start, these are the items I purchased. I am addicted to their Pocketbacs and just recently got interested in their body and hand soaps.
The ones I picked up are:
Fresh Picked Strawberries
I really like the tangy fruit scents they have, Fresh Market Apple is my favorite. This is my third Pocketbac in that scent. Out of the new scents I got, Fresh Picked Tangerines is one of the best.
Along with my purchase I got a couple of GWPs. I got the tote featured in the first photo that has this little bow design on it. I also got a travel size Japanese Cherry Blossom body lotion. I find several scents in B&BW to be overpowering, but I am pleased to say I like this one and when I finish my current lotion I will be using it.
That's it for my little haul.
COMING UP on The Lovely Nerds:
« First Impressions of VG Nicki
PREVIOUSLY on The Lovely Nerds: