SALON EXPRESS NAIL ART KIT
Today on The Lovely Nerds I am bringing you a review of the Salon Express Nail Art Stamping Kit. Want to know more? Keep reading -->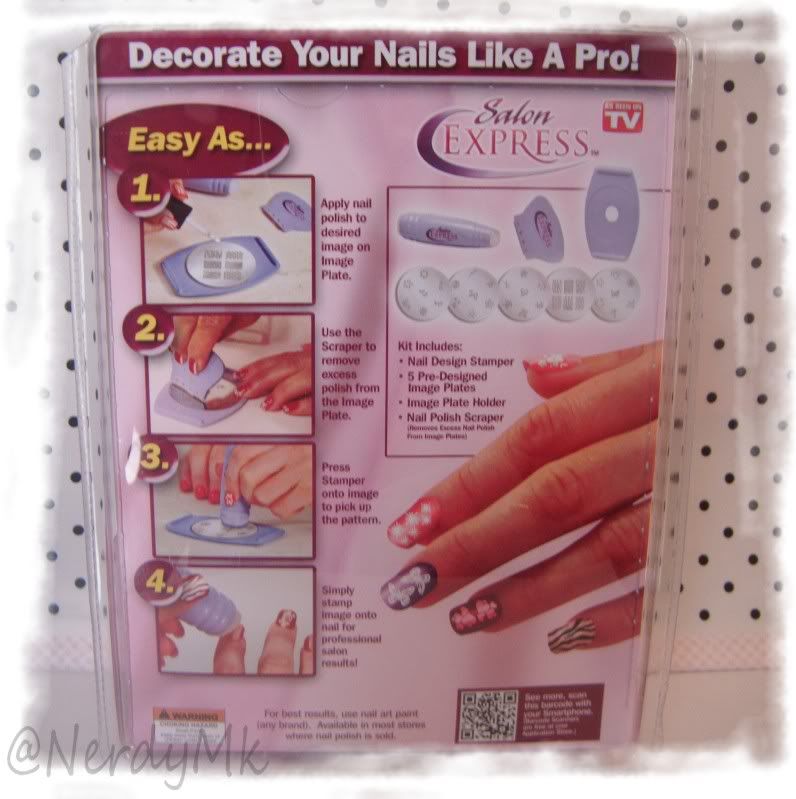 This product is available for purchase at Sally's Beauty Supply and on their website for $9.99. You can view the product here. I purchased mine in store, it was found on the front displays as it is a new product they just started stocking.
The back of the package gives general directions for use and a small instruction booklet is included inside.
In the kit you get: The stamper, scraper, holding tray and five design discs. The discs come with a blue plastic film over them to protect them, this will need to be removed before use.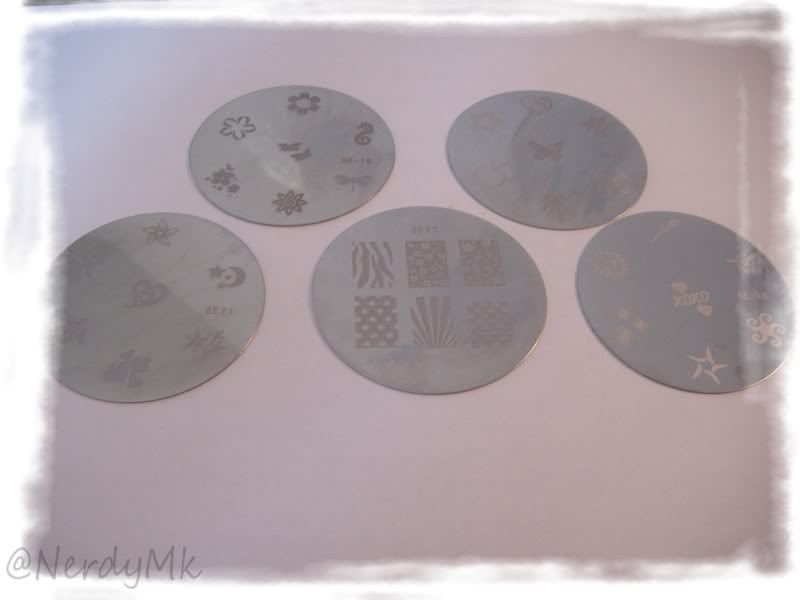 The discs you get include designs such as zebra print, stars, a seahorse, flowers, hearts, a turtle and several more.
I decided to try it out before posting this, I used OPI Tickle my France-y as a base and China Glaze Ruby Pumps for my design. I chose the zebra design because, well.. I liked it. The design polish does not always stick fully to your base and will have to be pressed down with a finger.
THE GOOD:
« The price, its an excellent price for what you get.
« The amount of design discs.
THE BAD:
« The packaging, I hate these plastic things you have to cut open.
« Cleaning. It is not the easiest tool to keep clean.
ITS JUST ALRIGHT:
« The little holding tray for the discs, I never use it.
OVERALL:
I feel this kit is definitely worth the price and works very well for its price point. You get everything you essentially need to use the kit aside from polishes.
RATING:
Overall: 4/5
Price: $
Use: 3/5
Repurchase? Eh, probably not.
COMING UP on The Lovely Nerds:
PREVIOUSLY on The Lovely Nerds: