REVIEW + FIRST IMPRESSIONS: VG NICKI
Today on The Lovely Nerds I am going to be telling you my first impressions of the new Viva Glam Nicki lipstick. Want to know more? Keep reading -->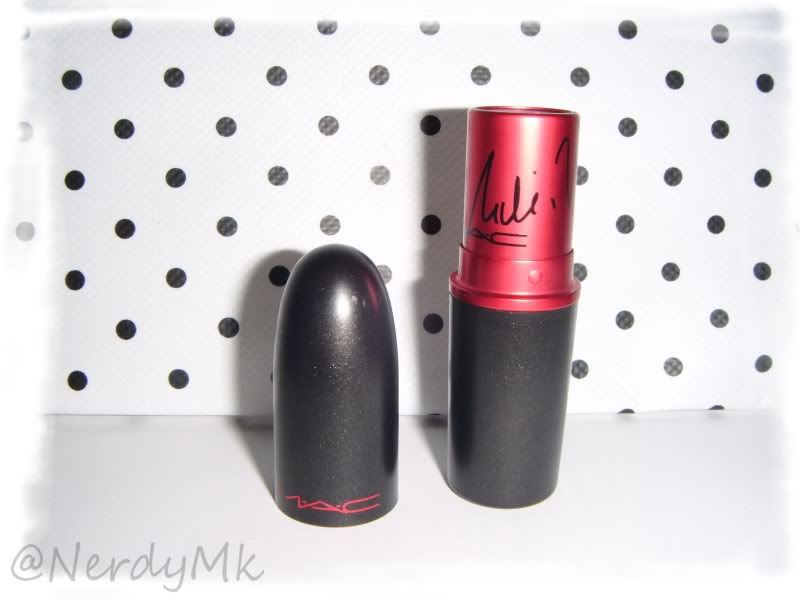 The lipstick comes in the typical Viva Glam tube, with Nicki Minaj's signature printed around the barrel.
The shade is a warm coral-pink. It is a satin formula lipstick. It takes a couple of layers, but it is very opaque.
This photo shows the color in the tube a little better.
Some swatches against some other coral/bright pink shades. L-R: Mac Everhip, Mac VG Nicki, Mac Impassioned, Mac Candy Yum Yum, Revlon Colorburst Fuschia.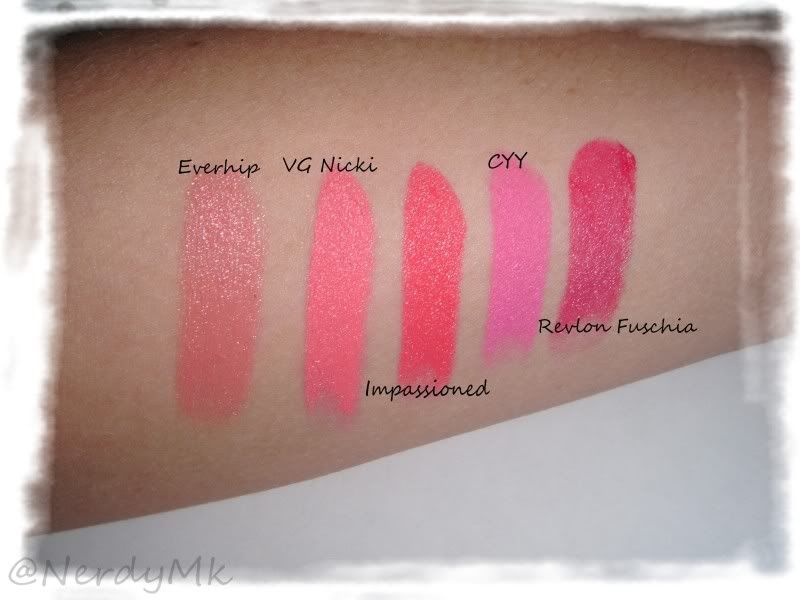 Swatches with flash. Same order as above photo.
THE GOOD:
THE BAD:
« How it accentuates lip imperfections
ITS JUST ALRIGHT:
« Pigmentation
OVERALL:
I think I really adore this lipstick shade. It is much better than the pink VG Gaga shade from two years ago. I feel this one will get a lot of use this coming summer :D
RATING:
Overall: 3.5/5
Price: $
Use: 3/5
Repurchase? I do believe I would.
COMING UP on The Lovely Nerds:
PREVIOUSLY on The Lovely Nerds: