THE BALM NUDE'TUDE TUTORIAL

Today on The Lovely Nerds I will be bringing you an experimental EOTD tutorial using pictures.
This look is featuring TheBalm Nude'Tude palette, as I haven't seen much in the way of looks posted using it. Want to know more? Keep reading -->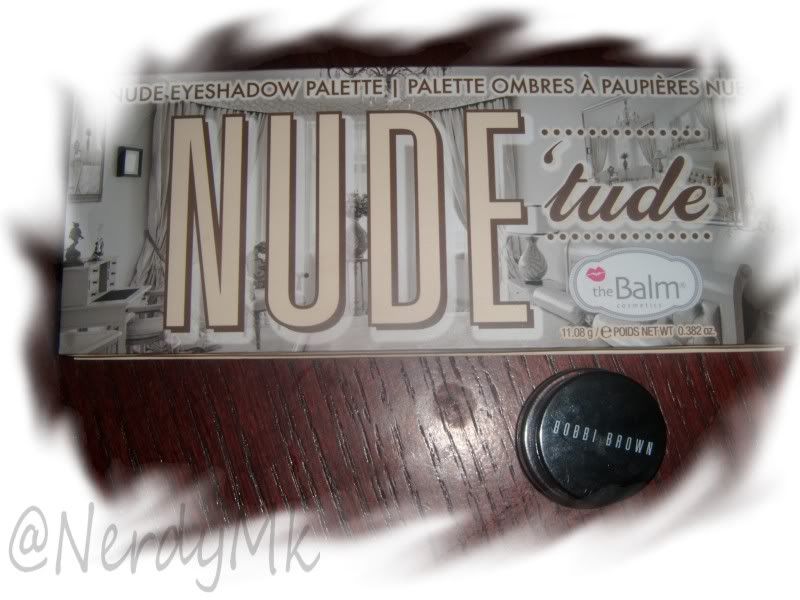 This is the palette (and liner) used in this look.

Here is the final look, I omitted the rest of my face as it doesn't have anything on it. lol
Step 1: do your brows as usual then apply a primer/base and a translucent or flesh tone eyeshadow to the whole lid. The powder applied to the lid helps with the blending process.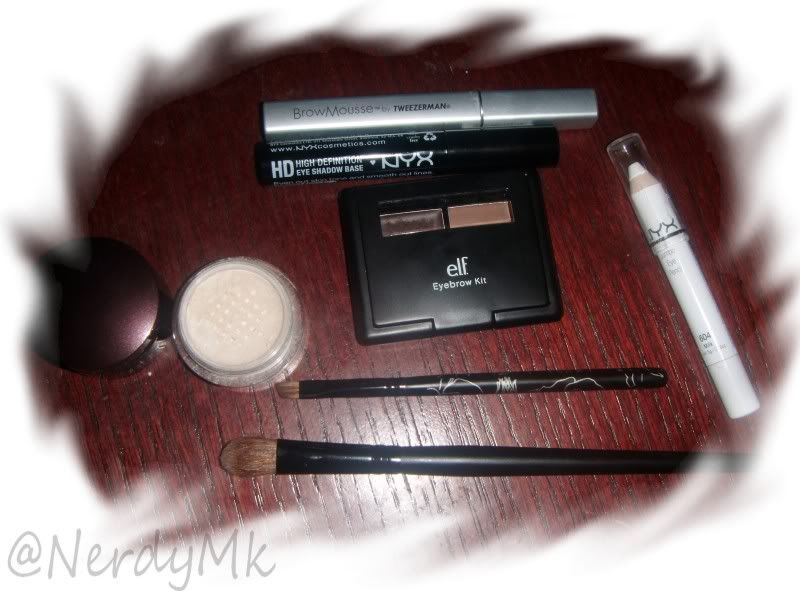 These are the products I used for step 1. LM translucent powder, Nyx jumbo pencil in Milk, Nyx HD lid primer, tweezerman brow gel, ELF studio brow kit and my usual brow and loose powder brushes.
Step 2: Apply Snobby to the center of the lid.
Step 3: Apply Schitzo to the crease area and blend it into Snobby.
Step 4: Apply Sexy above Schitzo, blend it into Schitzo and blend out your edges. Apply Sassy to the brow bone and inner corner, blending it into the edges of the colored shadow.
Step 5: Apply liner, curl lashes and apply mascara as usual and you have the final look.
COMING UP on The Lovely Nerds:
PREVIOUSLY on The Lovely Nerds: